Congratulations to Lucy in P5/6 who won the Confucius Institute for Scotland's School Chinese New Year Poster contest a few weeks ago.
Here's the tweets that announced her win!
THREAD: 📣 🎉 We are delighted to announce the winner and runners up for our #ChineseNewYear poster competition for primary schools! ⬇️
🥇1st place: Lucy, P5/6, Dalry Primary School, Edinburgh @Dalry1876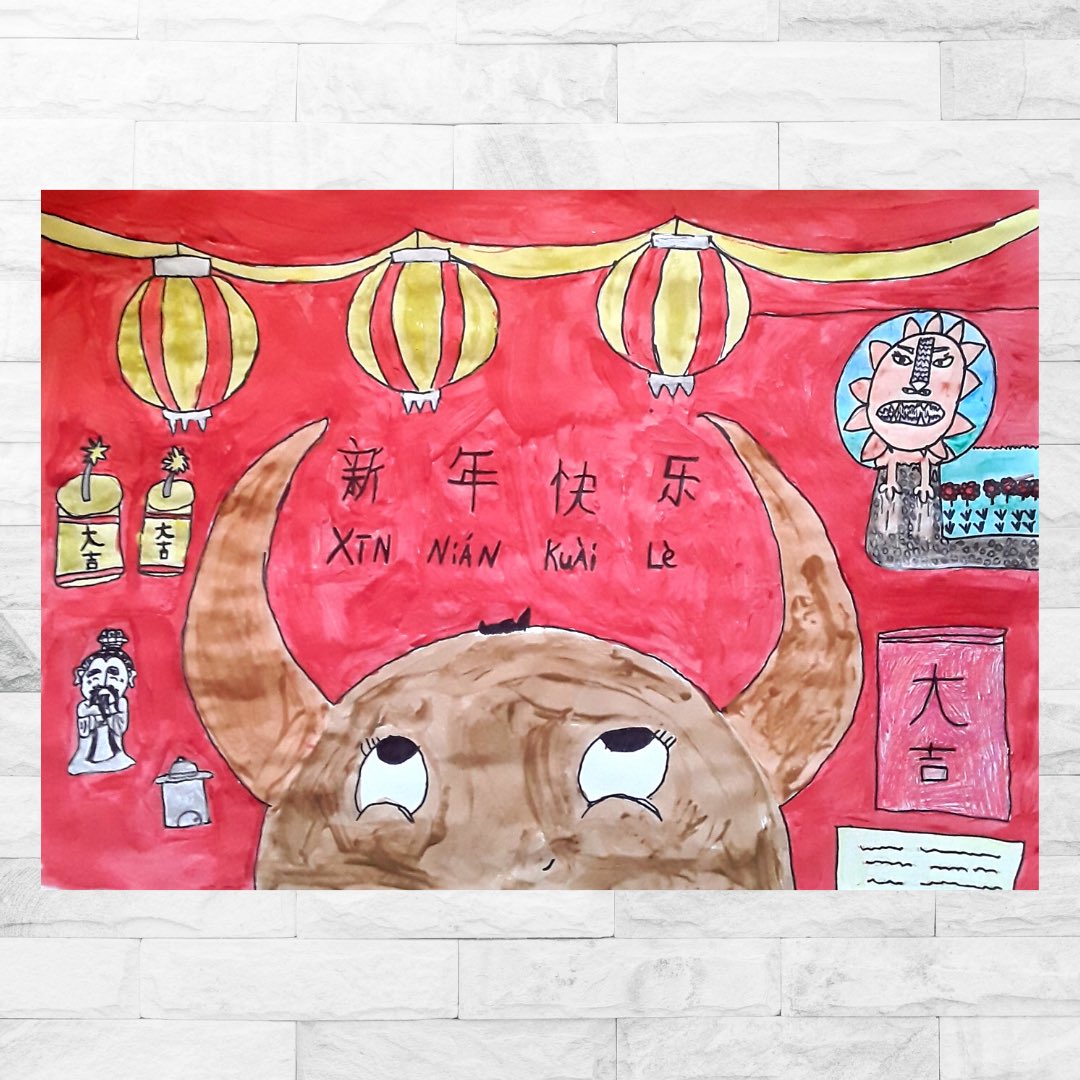 👏 A huge well done to our winner and runners-up, and to all the participants. We received over 100 wonderful creative entries and it was very hard to narrow it down to a top 3!
See more of the entries at
https://www.strath.ac.uk/humanities/confuciusinstituteforscotlandsschools/newsandupdates/chinesenewyearpostercompetitionprimarywinners/
@Lynne_SCILT @SheenaSCILT @KarenScilt @Miss_Liddle_mfl @scottishcilt @LisaSCILT
Originally tweeted by CISS (@CISSStrathclyde) on February 11, 2021.
Well Done Lucy!
(also thanks to Mrs Lockey for spotting that I'd only put this on teams not the website. Sorry it's a bit late! Mr Bennett)